VISIT LAVERY AUTOMOTIVE SALES AND SERVICE TO LEARN MORE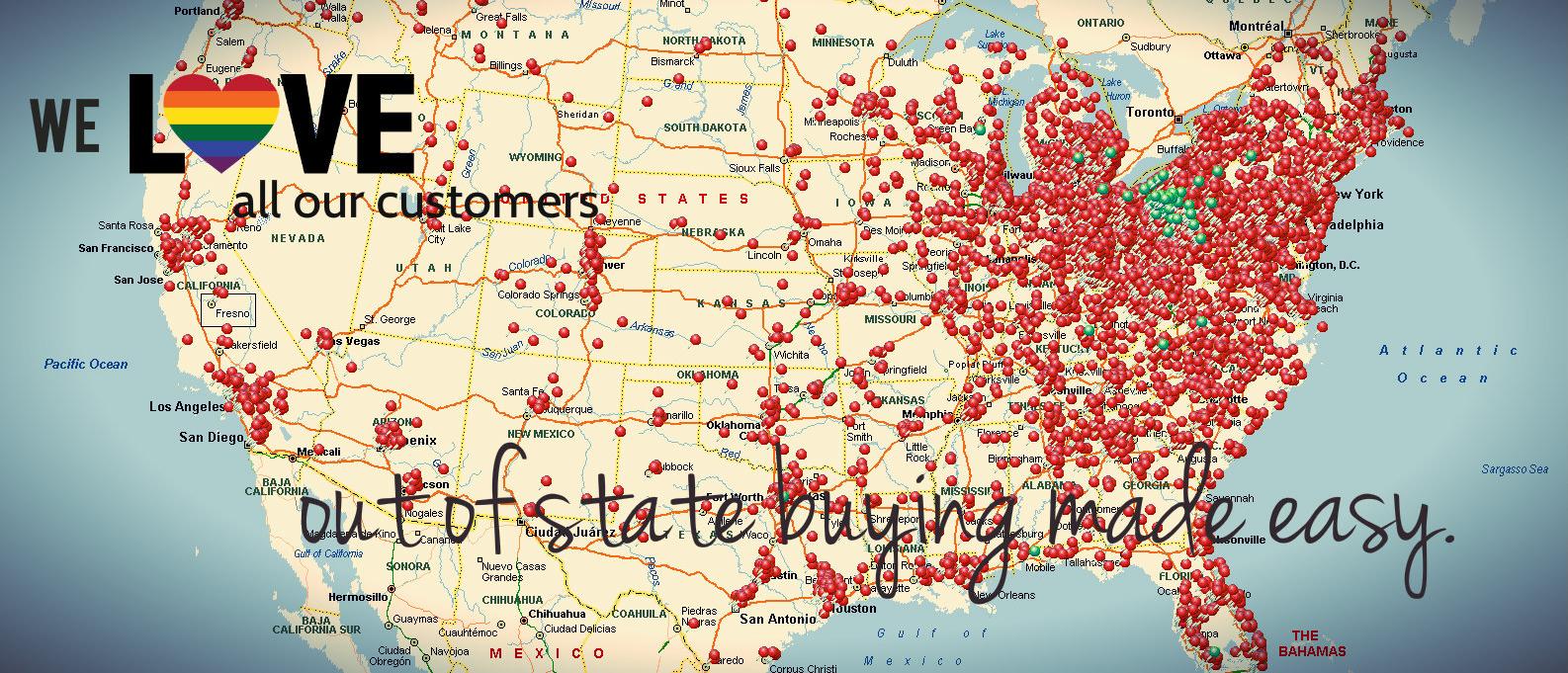 Out of state buying made easy.
This year we are celebrating 50 years of business. At Lavery Automotive we sell vehicles not just in Alliance, OH and the surrounding counties but across the United States as well as Canada. Below you will find a few common questions when considering buying a vehicle out of state.
How do I get the vehicle?
We offer several solutions which include: Drivers that will drive the vehicle to your home or office, arrange shipping, or if you decide to fly complementary airport pickup. The nearest airport is Akron/Canton (CAK) which is a 30 minute drive as well as Cleveland Hopkins (CLE) 1hr 15 minutes to the North. Pittsburgh (PIT) to the east is also a 1hr 15 minute drive to the dealership.
When will I receive the title?
The transaction will be completed in 30 days from purchase. Normally it takes 10-14 business days to complete the paperwork. The title will either be sent to your local BMV if you have a loan or to the address you desire if a cash transaction.
If I drive the vehicle home, what plates will I use?
We will issue a 45-Day Tag.
How do you calculate sales tax?
Sales tax is not charged twice. There are a few select states that we charge the sales tax but if not listed below you will pay the % of sales tax at your local DMV. As of 9-17-2014 the following list of states, applicable tax rate will be calculate to determine the correct amount of tax is collected. Arizona, California, Florida, Indiana, Massachusetts, Michigan, South Carolina and Washington. For non-residents of Ohio that remove the vehicle to South Carolina for titling, registration or use, tax should only be collected up to the maximum due to that state, $300. More information can be found at http://tax.ohio.gov or contacting your local DMV also. Feel free to
contact us
with additional questions.
How can I know the vehicle looks like it does online?
Whether it is a walk around video, a CarFax Vehicle History Report, additional photos sent to you via text, email, Skype, FaceTime, Google+ you name it, we can help to provide you with the information you need to feel confident about your transaction.