VISIT LAVERY AUTOMOTIVE SALES AND SERVICE TO LEARN MORE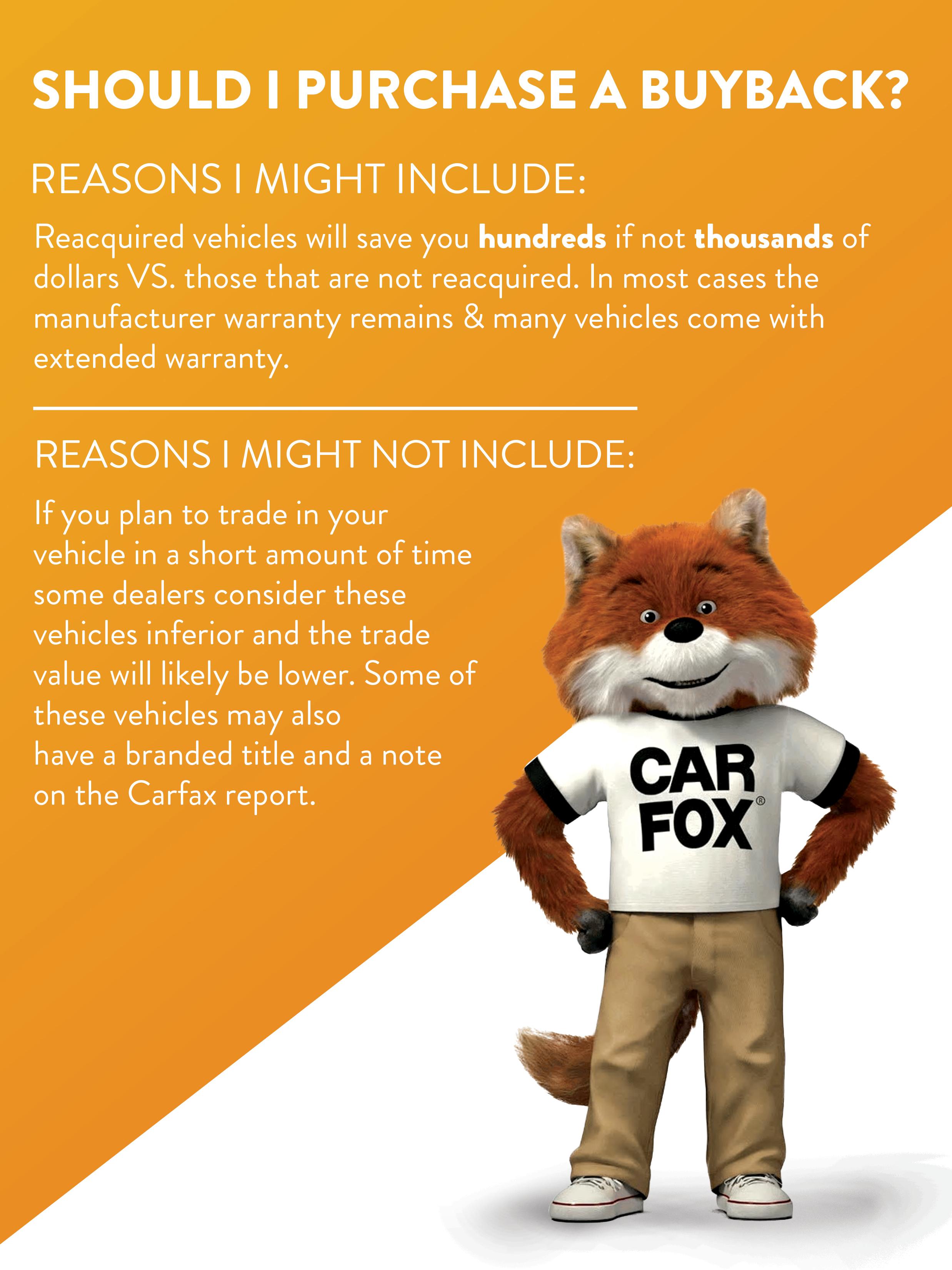 REACQUIRED BY MANUFACTURER INFO
The Buyback Program is known as: Reacquired by the Manufacturer from General Motors.
1) What is the Lemon Law?
The State of Ohio (different in each state), defines the reacquired car as a new vehicle that has a single problem or series of problems that is covered by warranty. You are covered by Ohio's Lemon Law if the problems with your new motor vehicle occurred in the first 12 months or first 18,000 miles, whichever comes first. The manufacturer must be given a reasonable opportunity to fix the problem.
Sometimes vehicles may be bought back strictly for customer satisfaction issues with no inherent defects.
2)
Does the warranty remain?
General Motors places a 12 month/12,000 mile warranty on the entire vehicle. In addition, the remaining factory warranty may well extend coverage even further.
3) Are These Vehicles eligible for bank financing?
Yes, some banks allow customers to apply for financing. Each individual bank has their own approval process.
4) Does the dealer disclose the issue of the buyback?
Yes, information is disclosed as to why the vehicle was bought back. Sometimes the information the dealer is given is limited. The dealership provides as much information as we are given from General Motors.
5) How do I know if one of your vehicles is repurchased?
The dealership discloses the Reacquired by Manufacturer vehicle in the online listing description as well as on the lot. Our Sales Consultants review the Carfax Report upon arrival with each guest. Customers buying these vehicles will sign proper paperwork and acknowledgement.
6) What are some benefits to buying a reacquired vehicle?
For many customers, there are additional benefits to purchasing a vehicle that has been reacquired by the manufacturer. These vehicles fully are sold at a discounted price and save the customer $$ hundreds of dollars if not thousands off vs. those that are not reacquired.
7) When is buying a reacquired manufacturer vehicle not a good idea?
If you plan to keep the vehicle for a short time. Some dealers have the viewpoint that the vehicle is inferior and your trade will likely be lower. The vehicle will have a note on the Carfax Vehicle History.